CBD Chocolate (THC Free)
$11.99 – $132.00
RAW, VEGAN, ORGANIC CBD CHOCOLATE BAR.
78% Cacao
Contains 80mg CBD (Non-Psychoactive / THC Free)
Made with Colorado Sungrown Hemp
100% Biodegradable Packaging
Chosen as one of the Top 14 CBD Products of 2018 by NY Mag & Best CBD Edible 2019 by Men's Health.
Additional Information
We are so proud of our beloved CBD chocolate bar!  We've chosen to add extra terpenes to activate & accentuate the healing powers of quality CBD Oil (FSO & THC Free CBD).
Find more amazing CBD products in our CBD Shop.
Terpenes
Our chocolates include a specifically chosen terpene profile believed to support pain relief, stress reduction, relaxation & a joyful mood.  What are terpenes?  Terpenes are aromatic oils produced that give different varieties of cannabis their distinctive smells and flavors.  Some terpenes may promote relaxation & stress-relief, while others may promote acuity & focus.
The differences in terpene profile can be subtle and still add great depth to the CBD chocolate experience.  The presence of terpenes may add therapeutic value and enhance other compounds such as CBG, CBD & THC in a phenomenon known as the entourage effect.  Understanding what terpenes are and that they have unlimited potential synergistic effects, will only deepen your appreciation of our chocolate.
CBD Chocolate Fun Fact
What do your brain, chocolate and cannabis all have in common?  They all naturally contain cannabinoids!  The cannabinoid in your brain is called Anandamide, also known as "the bliss chemical."  Cacao also contains Anandamide and Anandamide Inhibitors. These inhibitors boost and potentiate the effects of other cannabinoids, such as CBD and THC, creating a lock and key effect. In order to get the most anandamide from chocolate, go for the raw dark chocolate, rather than processed milk chocolate. Our raw chocolate contains no refined sugar and is a delicious source of chocolate's beneficial compounds. We really take the bliss chemical to the next level by combining chocolate and CBD for our 80mg and 20mg CBD chocolate bars. Simply put, when you ingest chocolate and CBD from the cannabis plant, the effects of both substances are made stronger and last longer.  Enjoy!
This product has not been evaluated by the FDA.
---
Customer Reviews
Customer Reviews
Write a Review
Ask a Question
Filter Reviews:
chocolate
Lulu
ingredients
quality
treat
friends
pain
Fibromyalgia
square
taste
09/10/2021
I recommend this product
So good!
Lulu's CBD chocolate is the most delicious CDB chocolate I've ever had and its effects are superlative. My wife and I have had many wonderful evenings together with this wonderful product. I've given it to friends as gifts, Lulu's is the best.
Dana L.

US
10/21/2020
I recommend this product
ENDORPHINS
Lulu's chocolate is a medicine itself and combined with CBD it improves my physical health.
Jerry P.

US
09/20/2020
I recommend this product
So delicious!
These chocolate squares are so good if you love dark chocolate! They also help to calm my anxiety and help me sleep better.
Elizabeth W.

US
09/04/2020
I recommend this product
Great product & so delicious!
Very happy with this product. Works as advertised and tastes really good too! Happy to findCBD chocolate with Vegan options! Thank you!
Margaret R.

US
08/18/2020
I recommend this product
Awesome!
I have fibromyalgia and have difficulty sleeping. I take 1/4 of the bar at bedtime and I find I sleep better and longer.
Leslie S.

US
08/06/2020
Great product
I love your chocolate! Thank you so much. Great quality and delicious too! I will buy more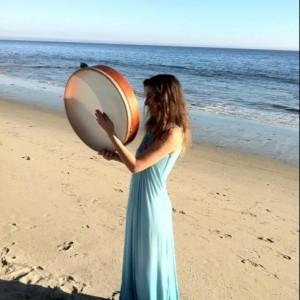 ML
Marla L.

US
08/02/2020
LOVE!
This chocolate is SO delicious, and the CBD adds a nice calming effect. Only problem is that I want to eat the whole chocolate bar in one sitting :) It has been hard for me to find chocolate that I can eat with all of my allergies, and I'm so thankful I found Lulu's! I wont be without it!
Kristin O.

US
07/27/2020
great chocolate
love this chocolate!
Etelka F.

US
07/14/2020
Love this chocolate
Amazing to find a cbd chocolate without thc that works so well!! Thank you!
Heidi E.

US
07/10/2020
Great
Love this chocolate and like to have it stocked at home. I also love giving it to friends.
rachel k.

US
07/09/2020
Oh So Good!
This is a tantalizing treat! Love the combination of ingredients as they truly put you in a relaxing state of mind - just curl up on couch with a great cup of tea or coffee and ENJOY! I cannot think of a better way to pamper your taste buds. Lulu is a chocolate genius!
Janet B.

US
07/09/2020
Wonderful chocolate with CBD
Your CBD chocolate has help me so much with my anxieties. Thank you!
Buff C.

United States
07/05/2020
Delectable Treat
CBD Truffles are a tasting treasure for your palate. The quality is first class! The blend of ingredients is perfection. It truly is a phenomenal taste bud experience! Exceptional Customer Service!!!
Janet B.

US
07/05/2020
Excellent Super food Treat
These chocolates were delightful with a CBD component that contributed beautifully to the experience!
Joseph K.

US
07/04/2020
Heavenly
CBD chocolate is my post weekend brunch treat. It allows me to destress, relax and fully enjoy Saturday and Sunday. Once in awhile I treat myself during the week if I know I will have a stressful day. NOTE: I appreciate the coupon. I hope the coupon isn't dated. I'd rather save it and place my next order when the weather cools. I have no way to recycle the ice packs. That is, unless I drive up the hill from the valley....
Laura D.

US
07/03/2020
Love this product!
I have enjoyed this product for several years and have been delighted with the taste! A square of this bar is a MUST for every day for me.
Jeanne D.

US