Sale!
Lulu's Double Love Pack
RAW, VEGAN, ORGANIC CHOCOLATE BARS
Because sharing is caring…get 2 of each Flavor!
Includes 10 chocolate bars: 2 each of Raw Love, Cacao Crunch (formerly Aztec Crunch), Salted Almond, Midnight Velvet & Afternoon Delight in a lovely gift box.
100% Biodegradable Packaging
---
Customer Reviews
Customer Reviews
100
reviewers would recommend this product
Write a Review
08/21/2022
I recommend this product
Double Handful of Love
Which to choose? The sensual, bittersweet of Midnight Velvet with its 88% cacao content and the heavenly scent of dark chocolate; Raw Love kissed with the sweetness of vanilla bean; Cacao Crunch and the joy of raw cacao nibs in each nibble; Salted Almond: chocolate graced with slivers of almonds and sea salt; Afternoon Delight, shy, provocative, enticing flavors. The Double Love Pack allows for choice. With limited freezer space (I keep my Lulu's Chocolate bars in the freezer), the Double Love Pack allows me access to the various Lulu's chocolate bar products in a small space. With two of each bar in every pack, I can share with a friend--or not. Lulu's Chocolates always delight me. Quality I can trust. Fair Trade to help others. Recyclable/compostable packaging with appealing designs.
Margaret S.

US
06/04/2022
I recommend this product
Delicious sampler!
The double love pack is the perfect sampler of all of Lulu's chocolate bars. One was better than the next. The the cacao crunch and salted almond bars each have a little something extra. And the Midnight Velvet, and Afternoon Delight bars have different levels of sweetness. Depending on my mood and my tastebuds - if I'm looking for something slightly sweet, I go for Afternoon Delight, but if I'm in the mood for almost pure chocolate, then I choose Midnight velvet. The pack is a great personal stash and also makes an excellent gift for any chocolate lover!
Ruthann R.

US
05/30/2022
I recommend this product
My Daily Treat
Every day when I have my Lulu's chocolate, it is my "treat time". I have been enjoying her chocolate bars for several years and each one continues to delight me. I like the Double Love Pack because it gives me the opportunity to see if it is time for me to switch things around. I continue to slightly favor the Salted Almond. The customer service provided by Lulu is the best I have ever experienced! I have recommended her chocolate to all my friends and family!!
Jeanne D.

US
04/29/2022
I recommend this product
Love pack
We enjoy the variety. Love it all.
Debra K.

US
03/24/2022
I recommend this product
love
I like Lulu's chocolate and I've been to Sedona from Japan to buy it!
Yuki T.

US
03/04/2022
I recommend this product
Variety and Discovery
Love having the chance to sample many varieties! Now I just have to figure out what to order next time... I truly appreciate the quality of ingredients and the intensity of the flavors.
Elizabeth R.

US
02/27/2022
I recommend this product
Best Deal!
I love the variety of LuLu's Double Love Pack! You get 5 different types of chocolate! Plus, it's a great price! Thank you so much!
Katharine S.

US
02/22/2022
I recommend this product
My favorite is the Maca truffle and Raw love!
By far the best chocolate out there! I always feel clean energy and nourished when I eat Lulu's chocolate.
Monique n.

US
01/22/2022
I recommend this product
In Love with Lulu, Lulu's Chocolates that is…❤️
My eye catches a glipmse of this quaint box filled with smooth, satisfying and to die for chocolates. I quickly unwrapped this gold foiled deliciousness and behold my thoughts keep repeating….Where have you been all my life. I take a gentle bite and slowly savor and enjoy this wonderful concoction of pure love 💕. Yes, I'm in love with Lulu, Lulu's Chocolates that is.
Dorothy S.

US
09/06/2021
I recommend this product
I'm addicted. Seriously.
I love Lulu's chocolate so much. I discovered it when I had to cut waaaaaaay back on sugar intake. Because the sugar content is so low, I can indulge my chocolate addiction a little more. I love these variety packs, because then I can become more familiar with the different flavors. Lulu's is the best!
Margaret C.

US
08/08/2020
I recommend this product
Best chocolate
When Whole Foods dropped this product.. I dropped Whole Foods. This is critical brain food. It's medicine. There is no alternative.
jeremy o.

US
07/23/2020
I recommend this product
Amazing quality, delicious!!
I love this chocolate, best brand around, I will never go back to eating processed chocolate ever again! Raw chocolate only! Love it!!
michelle m.

US
07/03/2020
I recommend this product
Yum! Lulus is heaven!
I found Lulus at an on line health food store. they stopped selling them so I them up on line and ordered the love pack. one word, yum! thank you for making healthy happy raw chocolate, Lulus!
Shari E.

United States
07/01/2020
I recommend this product
Magical Chocolate Love
I've enjoyed Lulu's Chocolate since the early days and continue to always be blown away by the incredible quality, flavor, and packaging! The Double Love Pack is one of my favorites because I love all bar options. Thank you Lulu for making a magical chocolate for everyday and special occasions!
Katie M.

US
06/20/2020
I recommend this product
I love Lulu's
Lulu's is my fave when it comes to cacao !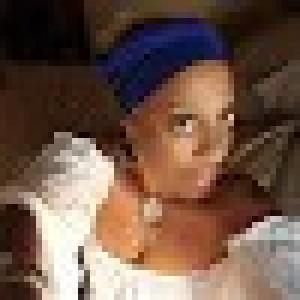 MS
Makeda S.

US
06/18/2020
I recommend this product
Excellent Chocolate 😋
My Fiancé & My favorite chocolates on the market! You All have the Best recipe & technique making these treats. Wish you could add cold packs, so I could order during Hot Summertime.
Brett A.

US
06/22/2020
Lulu's Chocolate
Thanks so much Brett! We do use ice packs and solar shield foil to send all orders going to warm locations. We do not pass this charge on, which is why you don't see the option on our site. But you can rest assured, that we will keep your chocolate from melting all year long.